Weddings & Events
South Pacific wedding destination
A Perfect Destination for Your Romantic Wedding
Ratua's private and unique setting is ideally suited for a romantic destination wedding, offering exceptional wedding accommodation options. There are a variety of picturesque locations on the island to choose from, whether it be an intimate twilight ceremony on the pier with canapés and cocktails, a relaxed blessing on the beach with a gourmet BBQ lunch, or a more formal evening ceremony at the Yacht Club with a sit-down candlelit dinner, all as part of a wedding venue with accommodation.
Couples can choose from a traditional legal wedding to a religious blessing, a renewal of vows, or a simple commitment ceremony.
Ratua Island and its surrounding archipelago are a stunning destination to spend quality time for your Vanuatu honeymoon or with your friends and family.
 Enquire about our custom-designed wedding packages to find out how we can make your day, weekend, or week special.
 You can view our wedding kit below. It covers everything you need to know about a Ratua wedding.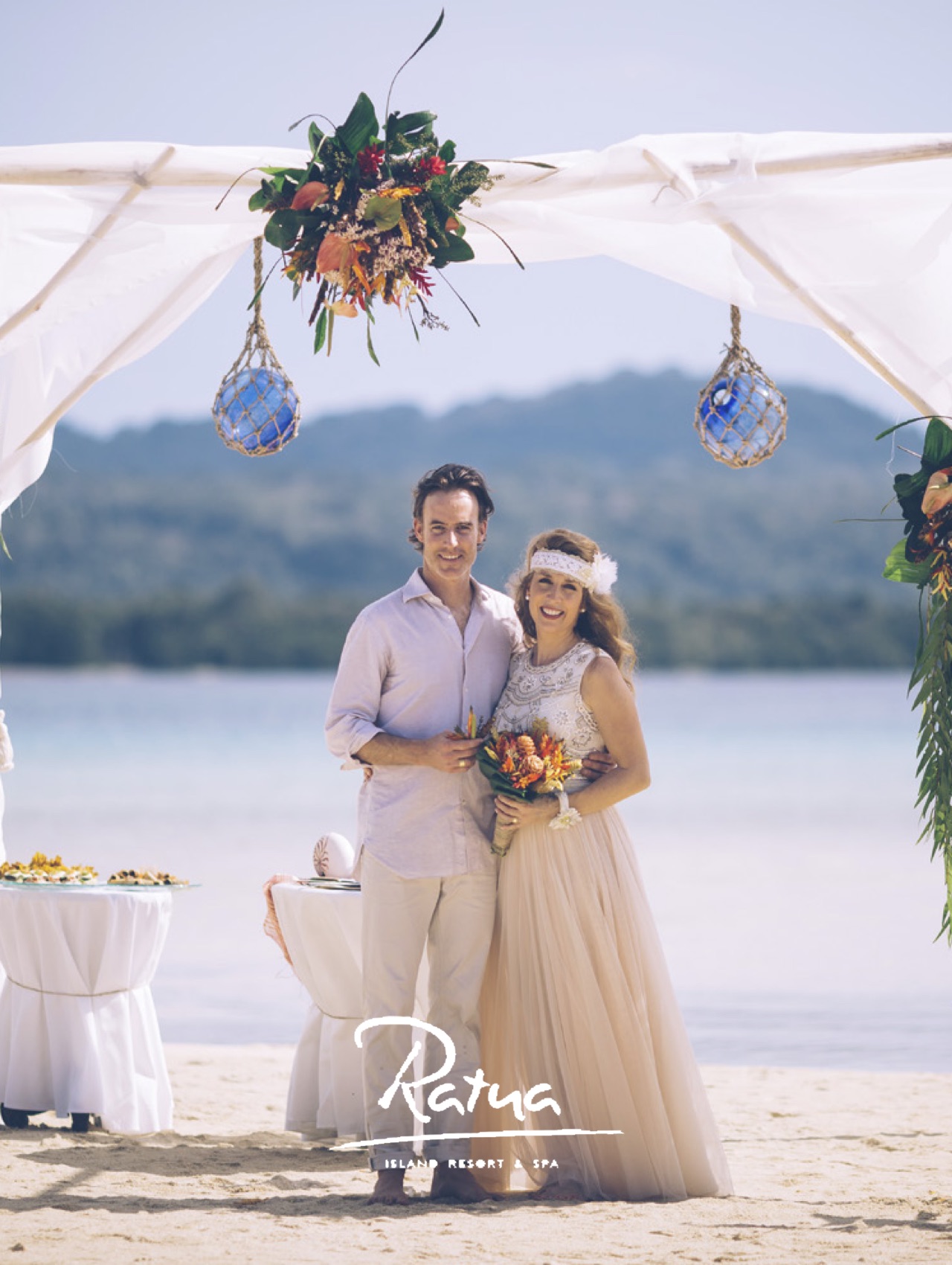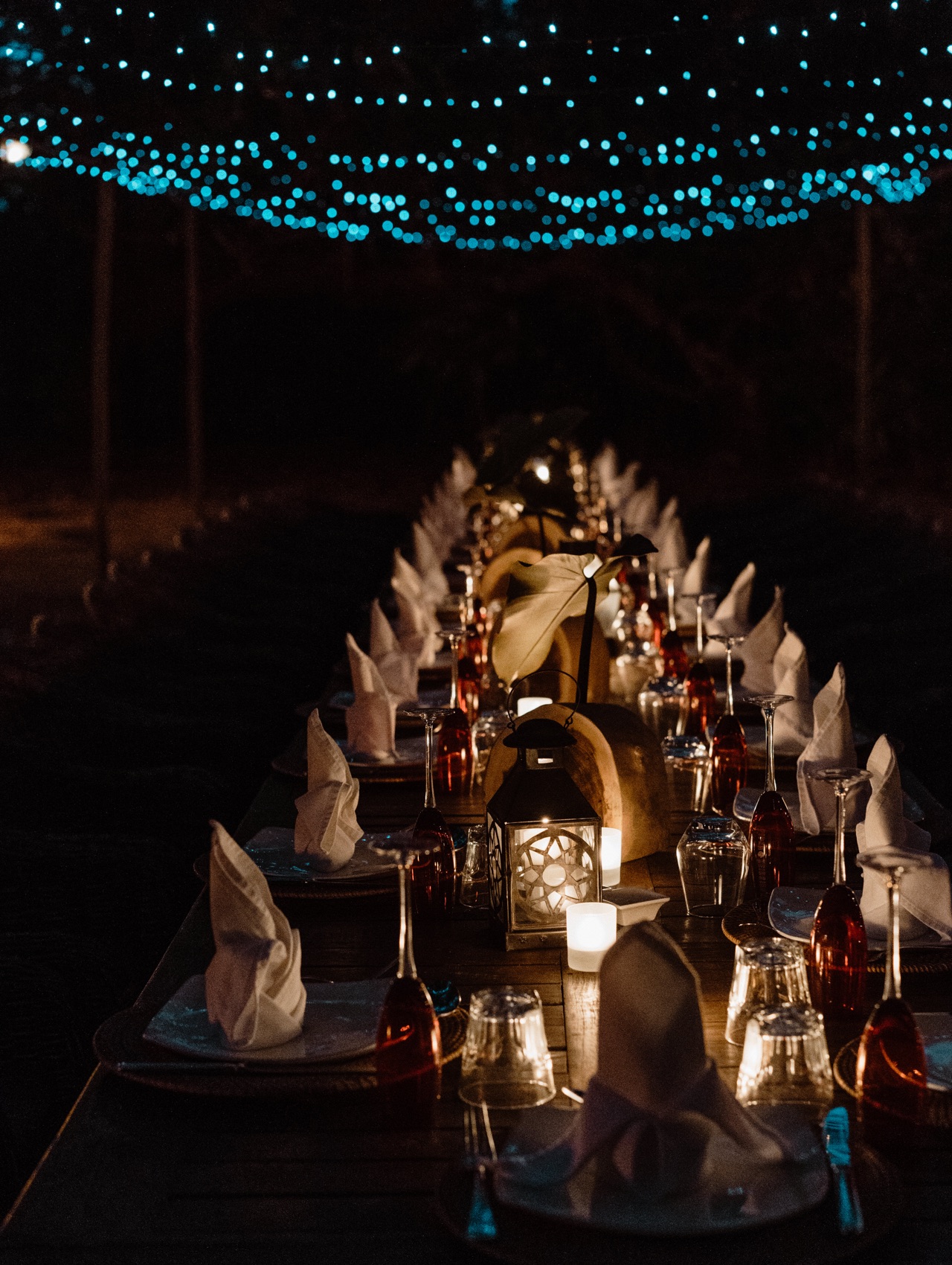 Conferences
Small and intimate by nature, the business can be conducted while enjoying a quality, luxury Vanuatu holiday on Ratua Island in total privacy and without intrusion.
The Yacht Club provides an ideal open space for large groups or think tanks to gather, while smaller breakaway groups can meet either in the media center or within the privacy of guests' private suites.
The traditional "Namakal" is also open to guests. Situated at the northern tip of the island, the nakamal is typically where the men from the village rally to talk about current issues, whether political or otherwise. Often the chief will use this time to mediate and or make the judgment on village disputes or even close business deals, usually over shells of Kava.
Ratua Island's unique environment and activities also provide excellent team building opportunities both on land and in the water. Ratua's staff and facilities are exclusively yours to create an inspirational meeting, retreat or reward for your special employees or clients.
Plan your perfect island wedding or event today.
Ratua Island has a way of dissolving your worries so you can completely relax throughout your time on the Island. We want you to have all your personal touches on your wedding day without the stress of organising each detail. Leave the hard work up to us and create sun-kissed memories to last forever.
We love sharing our Island paradise with wedding couples and we are passionate about providing the best possible location for a destination wedding. Everything you need for an amazing wedding day and honeymoon is right at your fingertips and our staff are only too happy to help should you have any further requests.
If you are planning a destination wedding, Ratua Island Resort and Spa is truly a dream come true. Contact us to find out about our custom design weddings and how we can create your perfect wedding in paradise.