In 2009 a few close friends got together to create the Ratua Foundation. On forming the non-profit organisation, the vision was clear from the outset:
To improve the education and learning conditions of the children of Vanuatu.
What Is School Like In Vanuatu?
If a family wants their children to attend secondary school, the fees are almost three times the average household income. So costly are the school fees that out of 1 years salary for the average family 3 months of their salary is spent on school fees. For the average Ni-Vanuatu family secondary schooling is a luxury they simply can't afford. Vanuatu has the lowest attendance and enrolment in the Pacific due to school not being compulsory.
Primary school is available in Vanuatu except for some remote tribal areas. Depending on the area children can either enrol in an English or French speaking school.
According to government statistics, around 30 percent of children do not attend the full six years of primary school. And with secondary schooling being off the cards for many, it is hard to see the value of six years of primary education.
The flow-on effect of this schooling structure means that most children grow up without the skills to obtain employment. With low literacy levels and low employment rates, the region's economic development is negatively impacted.
As the Foundation ignites a passion for learning in more children every day, there is a hope that one day every child will have the opportunity for a full education.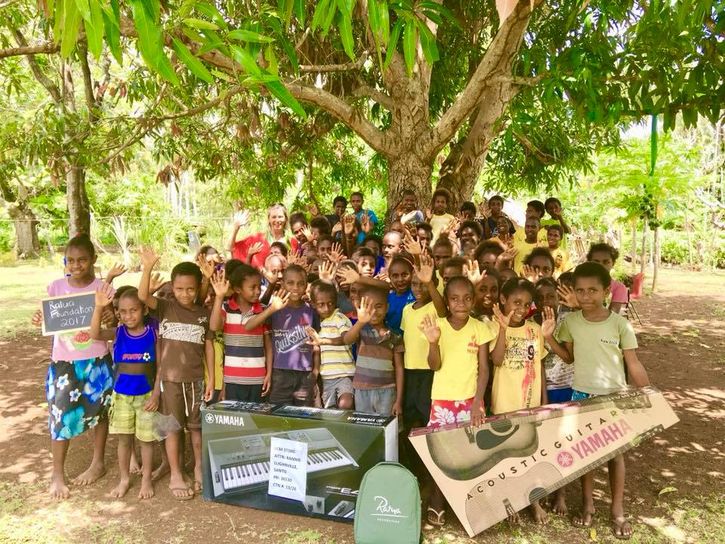 The Ratua Vision
It is important for the members of the foundation to instill a deep level of commitment among the local population for the betterment of future generations.
The Ratua Foundation is based at Ratua Island Resort and Spa. Each year the Foundation selects a number of projects to invest in. Using 100 percent of the profits from the resort the Ratua Foundation has been able to support many Vanuatu communities with key projects such as construction of school classrooms, rebuilding after cyclone Pam, building water systems, electricity networks, cultural projects and study sponsorships.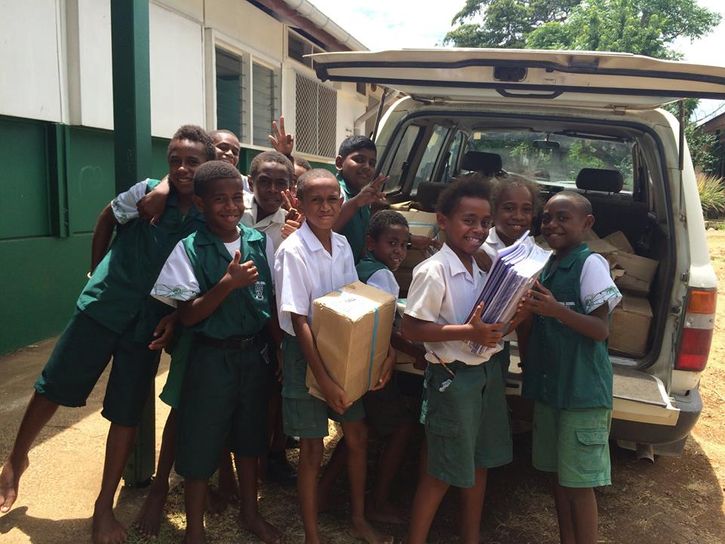 Enhancing Education, Project By Project
Each project taken on by the Ratua Foundation is a step towards transforming the schooling experience for the children of Vanuatu.
The following projects have been huge highlights for us.
One Child, One Bag
Both funded and non-funded schooling in Vanuatu does not provide stationary supplies. The Ratua Foundation have distributed 7000 school bags since 2010 to children across Vanuatu. The back packs are filled with school stationary, pens, markers, note books and educational games.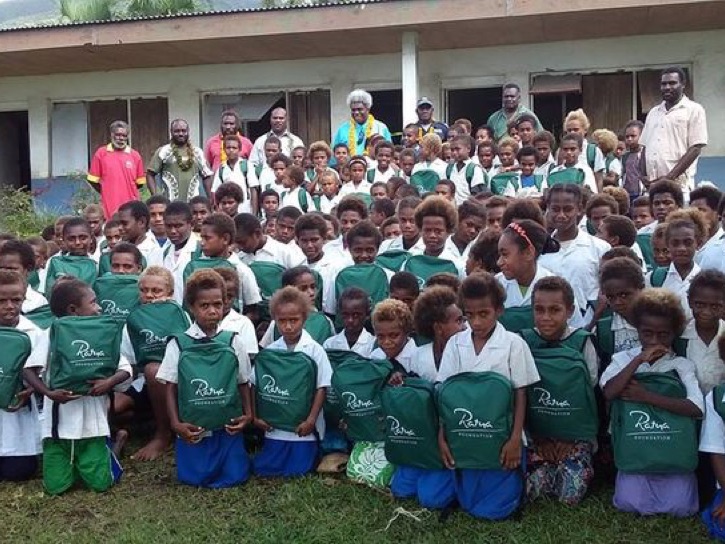 Construction Projects

Constructing new classrooms and facilities is vital to improving learning environments for the children of Vanuatu. So far the Ratua Foundation has created new classrooms for Narajawilu School and Araki School, supplying all building materials, desks and chairs. The children of Araki School each received a Ratua Foundation school back pack in 2013.
Every now and then a different kind of construction project arises. Take the case of Amapelao School. Situated on Malo Island, Amapelao School has 80 students, 50 of whom board full-time. Their water supply did not cover their needs and the water tanks were also in very bad shape. The Ratua Foundation restored the main water tank and set up a rain water system on the roof of the school. This now allows them to get plenty of drinkable fresh water. The students were also supplied with a brand new mattress for their bunk beds.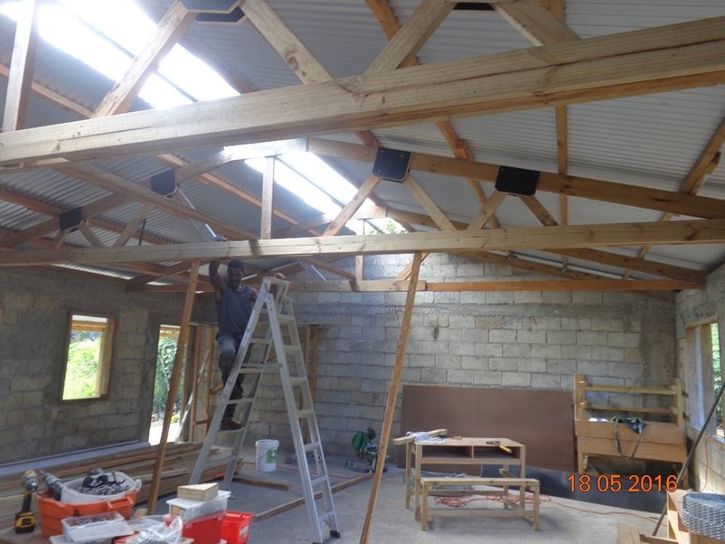 Computer Labs And Libraries
The staggering cost of constructing computer labs and libraries means that schools in Vanuatu are without such facilities. Recognising how important it is for children to have library and computer access, the Ratua Foundation implemented the Computer Lab and Library project.
The vision was to provide a centre for these facilities that can be accessed by all schools on an Island. This allows teachers to bring their students to the centre, access the internet and library facilities and offer computer training to the children. A qualified volunteer gave training to the teachers and students for two years.
The first Island to receive such a centre is the Primary and Secondary School of Nandiutu on the Island of Malo. The Ratua Foundation hopes to replicate this on other Islands over the coming years. The Foundation has been donated 10 desktop computers by the Vanautu ANZ bank … The Ratua foundation will be talking to the Ministry of Education to decide which school is in most need of a computer lab.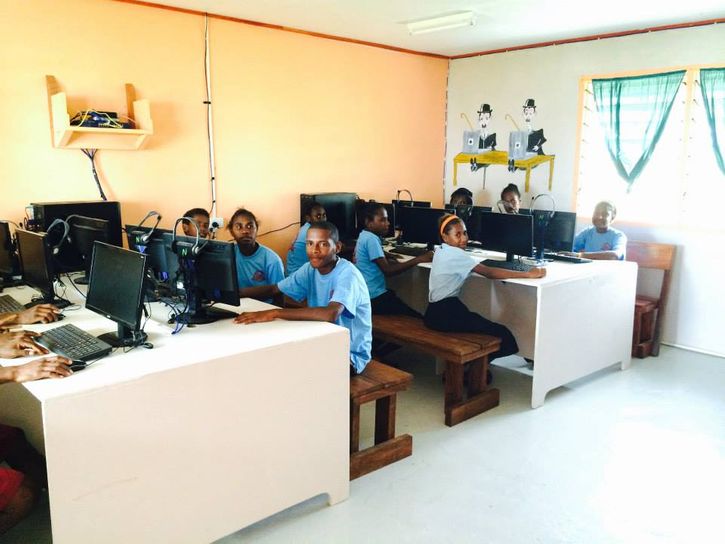 The Story Of Viona
Viona attends the school of Amapelao. She is now 12 years old and was born with a club foot. When she was 5 months old she had a seizure which led to some neurological damage hence the doctors refer to it as cerebal palsy. The disability meant she could not walk or wear shoes. Viona's mother carried her to and from school each day to ensure she could have the same educational opportunities as other children.
When Viona was 8 years old a guest staying at Ratua Resort noticed Viona during an Open House Foundation Day. Her compassion for Viona was immediate and she brought the attention of Viona to the Ratua Foundation who arranged for Viona to see an orthopaedic surgeon in Port Vila.
Viona's foot was successfully operated on. Her Achilles tendon lengthened and she had treatment to strengthen her legs to prepare her to walk. Viona is now able to walk and run and join in playing school sports. It has been a joy watching Viona thrive and we couldn't do it without the help of our amazing guests. Viona is continuing to receive medical care with the help of the Ratua foundation. Recently having a checkup at the hospital in Luganville, Dr Basil assessed Viona's physical condition and arranged x-rays. He is preparing a report to send to an orthopaedic surgeon in Australia for a second opinion going forward to determine if any more treatment is needed besides physiotherapy and/or medication to relax the muscles in Viona's left leg.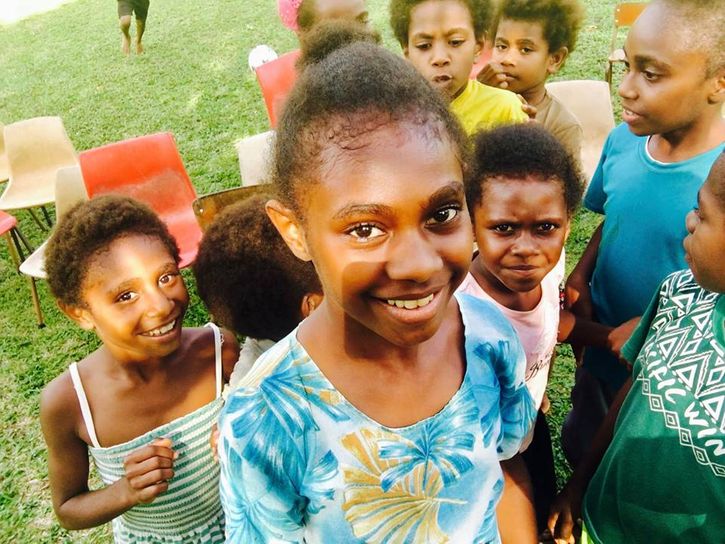 How Can You Help?
Choosing Ratua as your holiday destination is a great way to help the Ratua Foundation because every guest staying at Ratua Resort actively participates in the development of the foundation. All profits from Ratua Island Resort and Spa go to the Ratua Foundation, enabling us to keep improving Vanuatu's educational conditions. We are so appreciative of the guests who stay with us and the difference they make to education of children in Vanuatu.
The Ratua Foundation is also always in need of donations, be it in cash or in kind. Cash donations are crucial to ensuring we can continue the work we do. We also accept donations of school supplies, library books, printers, computers and educational games.
We are constantly trying to source new books to give to schools. As the funded schooling age is 5-11, appropriate library books for these ages is very much appreciated. We are also able to take donations to buy books. If you'd like to help in this way, please get involved, check out our Facebook page or contact usdirectly at: www.ratuafoundation.com