Unique to Ratua Island is a horse-riding experience like no other.
Here you can enjoy a stunning horseback tour across the entire island, hearing the local history first-hand from your guide. The hour-long trek takes you past centuries-old trees, a stunning emerald lagoon and numerous beaches. Once you have discovered the secrets of the island, then it's time to raise your experience from incredible to unforgettable!
Only here on Ratua can you swim bareback with horses in the lagoon. An amazing activity that very few people in the world have experienced, and one you'll never forget.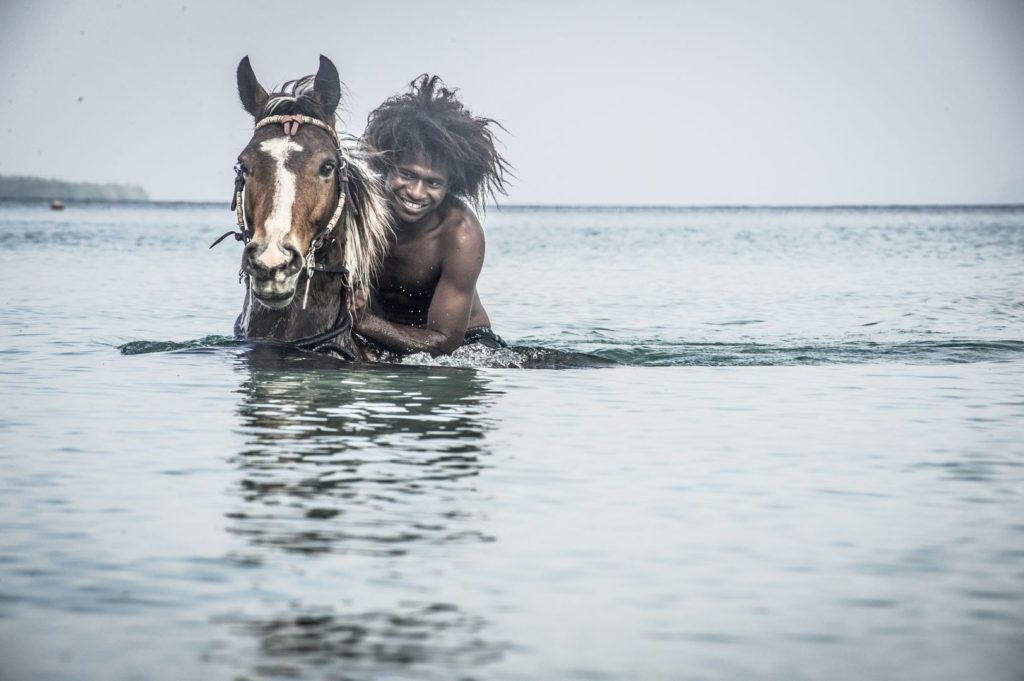 Our Horses On Ratua
We have 12 beautiful horses here on the Island, cared for by Johnny, our ranch foreman. Johnny is a local from the nearby island of Ambrym, and as well as caring for all our animals (including sheep, pigs, and goats), he oversees all the ranch activities and maintenance.
Johnny knows his horses well and loves each and every one of them. Their original heritage is from the United States, a mixture of Appaloosa and painted horses, with younger horses in training.
We began our unique horse riding experience here on Ratua in 2010, and as far as we know, this is the only place in the world that takes customers swimming with horses commercially.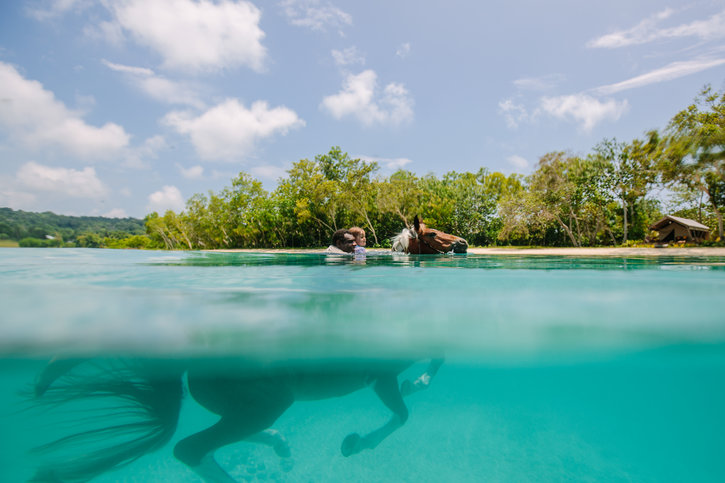 Available To Everyone
The beautiful thing about our horses at Ratua is, you don't need any previous experience in horse riding to enjoy this unique activity.
Johnny has been training the horses since they were young, so they are very comfortable and at ease with people. They are very docile and sociable, making your experience a safe and pleasant one.
Obviously, there are some age and weight restrictions, with children under the age of 7 not permitted to ride, but for those who can ride, we provide helmets for your safety.
And you don't even have to be able to swim to enjoy this adventure! Our horses do all the work for you.
A short walk through the coconut plantation brings us to the beach, where you feel the power of the horse as you slowly walk into the water, gradually getting deeper. Once the horse is swimming all you have to do is hold on as you're pulled along for the ride.
As you reach the other side of the lagoon and the water becomes shallower, your horse will find its feet again, and walk up onto the golden sands of the beach, leaving you with the memories of a once-in-a-lifetime experience.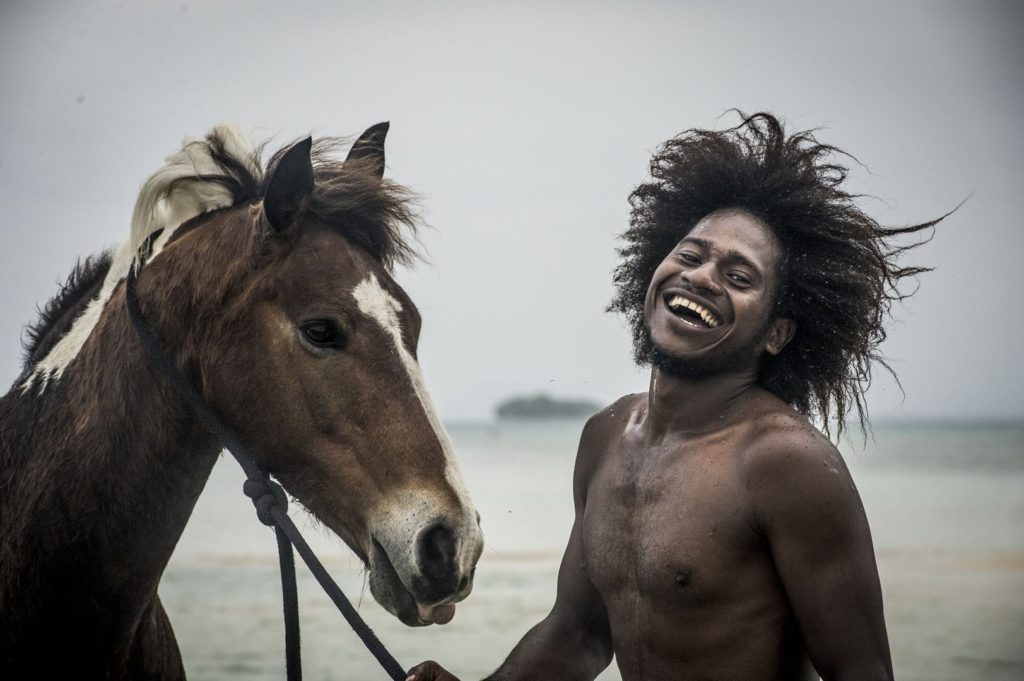 A Trip You'll Never Forget
Our horse lagoon swim is the number one guest attraction on Ratua, and it's not hard to see why.
It is a truly unforgettable experience to be pulled along in the water by a horse, and one which can't be found anywhere else.
Even if swimming is not your thing, a guided tour around the island is a must-do!
Discover Ratua from a different perspective and learn about its history and culture from locals, as you sit on our well-trained and much-loved horses.
If you would like to know more about our special activity, or one of the many others adventures you can have here, then please don't hesitate to contact us here. Our friendly and experienced staff will be happy to answer any questions you may have.
Or you can book your experience of a lifetime here.